#1 Moving Service in Brampton
VR MOVING INC. BRAMPTON proudly serves the community of Brampton ON with superior, and friendly moving services. We are one of Brampton's best moving company, so don't settle for less.
Moving Services in Brampton
Are you planning to move to Brampton, Ontario? If so, you will undoubtedly need the assistance of a reliable moving company. Therefore, the only place to look is VR Moving Brampton. As a Brampton moving company, we know what it takes to complete your move efficiently and quickly. When you migrate with us, you benefit from our extensive industry experience. We have several knowledgeable agents on staff who are happy to help you plan every aspect of your move. Every move is unique, so we will create a custom move package to suit your specific needs.
Today for a quote on your upcoming move to or from Brampton!
Call us, your trusted Brampton movers
The right equipment,Personnel and material
We give you brand-new trucks that are the perfect size for your needs. We have a diverse staff of movers and select the most qualified people to meet your specific service needs. We make sure you get the information you need, and we have experienced movers for pianos, heavy appliances, etc., on staff. We use robust carts and other heavy-duty lever equipment to ensure quick and safe removal.
We also provide storage containers that you can rent on a monthly basis to keep your valuables safe. Our Brampton moving and storage team is thoroughly trained to ensure your belongings are stored efficiently.
High level of customer referrals
Most of our clients tell us they heard about us from friends or family.
High success rate
Many of our clients have successfully moved into new homes and offices in Brampton.
Our Efficient prices
Our clients receive a quote from us, and we stick to it throughout the process. There will be absolutely no surcharges, unexpected commissions, etc.
We pack for you - Moving made easy
Packing is the most difficult aspect of a move. Packing is the last thing you have time for because of work, kids, pets, and social life. Our movers are extremely efficient and excellent packers. They also know how to pack priceless items such as crockery, art, and other valuables. With our free wardrobe service, we can even pack and move your clothes in your wardrobe without causing creases.
We've even made it easy for you if you'd like to make your own packaging. We sell premium packaging products online. We'll even deliver it to your door for free. After the move, if you still have unused boxes, we will buy them from you.
Book Your Brampton Moving Day
We will help you organize and complete your move. You can ask us to plan your move on your behalf or follow your exact instructions. As your trusted Brampton movers, we'll provide a complete package, storage, and moving service, whether you're moving to the city or anywhere else in GTA. Call us now for a reliable and reasonable Brampton moving company quote!
VR Moving uses the below process for moving your home and stuff successfully.
When you choose VR Moving, you know you'll always get:
When you arrange for a move with us, we'll take care of everything. From showing up on time to keeping your costs as low as possible, you can feel confident that your project is in good hands.
We've more than hundreds of happy clients all over the GTAs.
Zello Jovanovic
2023-11-10
Rita and her team are hardworking, fast and efficient. Working in real estate, I have frequent need of good, reliable movers - not just to refer to my clients, but also often to assist with the decluttering process prior to listing. They come when I call and they get the job done smoothly and professionally. So glad I found VR Moving!
The staff were very professional, courteous, and took great care when disassembling my tanning bed and moving it. It was packed and transported with great attention, ensuring no issues or damage through all stages of the process. I look forward to using their services again in the future.
Wonderful people to deal with. Very efficient and effective. Very helpful. Highly recommend this company.
Excellent company to deal with. Very professional, care about the customer, hard working, very good attention to detail. Competitive rates. Highly recommend and will do so.
This is your moving company! Family owned business, professional, kind and honest. Rita and her team took the stress out of moving. I would highly recommend this moving company 100%. 5 stars for sure! Thank you so much VR Moving for moving me and my family! Debbie Valani
ProjectMngmnt DBuzz
2023-10-11
Rita is the best. Other companies charge you per hour and they always tell you it will be done in 2 hours and lands up been more hours that they will charge you for extra hours of work. With Rita is a flat fee and her service is great.
The whole experience from Rita to all the guys who help with the loading and unloading my possessions are the best. I highly recommend them for moving. The whole experience is awesome including the rates as they charge a flat rate.
Paula "Kitkat" Smith
2023-10-05
Highly recommend. Rita and her family made our move so smooth. Moved from Hamilton to Peterborough. They were able to disassemble and assemble my exercise equipment. This crew is so professional and also the nicest people. Realtors should be recommending this moving company.
Alejandro Gaitán
2023-10-02
Hire VR Moving was the best decision we had during our whole moving to a new house process. Some years ago we had a bad experience, and we were in doubt about hiring someone, but with VR, the whole process was amazing. Moving, as we all know, is usually a pain, but these guys turned it into a mind-blowing day. They are fast but good, no rushing anything. We don't have any scratches in our furniture because of how careful they were, using special products for sofas, mattress or even the TV. Also, they disassembled and assembled our furniture, making it effortless for ourselves to move. The customer service was off the charts; they were friendly, patient, and downright awesome. I had a gazillion questions, and they answered every single one of them with a smile, making me feel totally at ease about the whole process. When we arrived at my new place, they didn't just dump the boxes. They helped me unpack and assemble my furniture, ensuring I was all settled in before they hit the road. Also, they gave us boxes weeks ahead, so we did not have to buy anything. All settled by them. I am 100% hiring them again when I move the next time and I can not stress how much I recommend hiring them. You can completely forget about the moving, let them do their thing and trust everything will be perfect.
Rita and her team/family helped us move to Prince Edward County and did a fantastic job. Very professional, attentive, and the job was done on time and with a smile. No surprises as the final price was exactly as quoted. We would highly recommend VR Moving to anyone making a move. We could not be happier.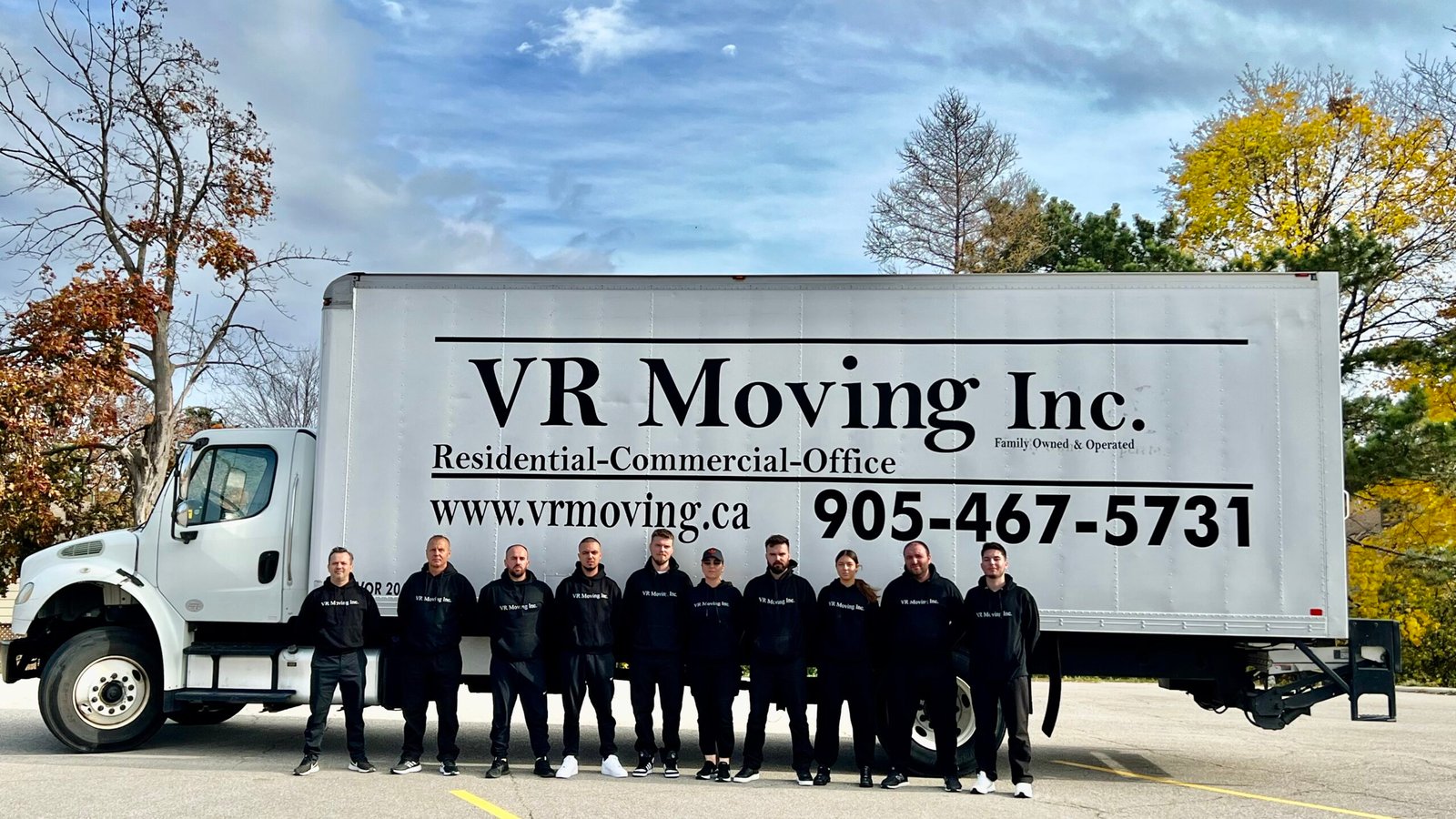 Do you have a move ahead of you? Packing up your things before moving feels like a huge job, even...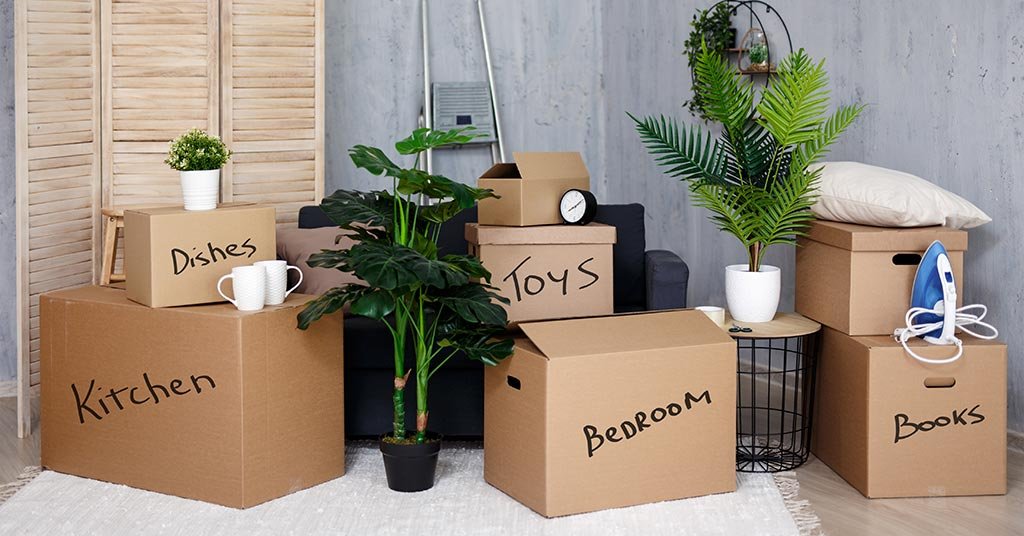 As many people are excited about moving to a different place, it creates havoc in their heads to go through...