Quality Moving service at an affordable price.
We're VR Moving. A local, family-owned and operated professional moving service in Mississauga. We offer a range of specialty moving and delivery services for a residential, apartment, commercial, and office spaces, storage units, load and unloads of retail purchased items (furniture, appliances, etc.) and junk removal of household items.
At VR Moving Inc, total customer satisfaction is our number one goal. We are friendly, reliable and punctual. We also provide the Same Day Service when you need help right away. We are a talented team that knows how to move all your belongings safely and efficiently. We can do the heavy lifting for you. Single, senior adult or just too busy to move? Let us help and save you time and money.
Family Owned & Operated - Licensed & Insured
When you choose VR Moving, you know you'll always get:
When you arrange for a move with us, we'll take care of everything. From showing up on time to keeping your costs as low as possible, you can feel confident that your project is in good hands.
We've more than hundreds of happy clients all over the GTAs.
Allan Hrynyshyn
2023-09-18
VR Moving showed up right on time and did a super professional move of a very heavy StairMaster for our in-house gym. I will use them again the future. Thank you!!
I used VR moving service in Brampton to move my Treadmill and Elliptical from my basement to the ground floor. Rita responded to my quote request and gave a good price. She was very quick in responding and keeping me updated on the schedule. Ardit and his brother did the moving and they did a great job. They took care of my gym equipment's by dismantling and fixing it back. They came to our house on time and we are very pleased with how the move went. I would not hesitate to recommend them to anyone who wants to do their moving. Good Luck VR Team and thanks for your help.
I cannot speak highly enough of Rita and her dedicated team at VR Moving! They went above and beyond in every aspect of the moving process. Their commitment to providing exceptional service was evident from start to finish. From the moment we hired them, it was clear that Rita and her family are not just in this business to move boxes; they genuinely care about their customers' needs and satisfaction. Their professionalism and efficiency were unmatched—Rita and her sister were particularly fantastic during the unpacking stage, completing the task quickly while ensuring everything was set up to our liking. In a world where customer service often falls short, VR Moving is a shining example of how it should be done. I can confidently say that whenever we find ourselves moving next, there's no question about who we will call. If you're contemplating a move, look no further than VR Moving—you won't regret it!
Good service, family run business and very efficient.
excellent service! Highly recommend
Rita and her team helped us move. They were fantastic! Quick and efficient. I would recommend them to anybody who is moving.
Good day to you! If you're reading this it's maybe because you're moving or know someone who might be moving. Well look no further. VR Moving Inc is the one for all your moving needs. VR Moving were so great I not only used them once, but twice in the last three months. They are family owned, operated and best of all you will be provided with exactly the service you need. There are not enough words to describe the VR Moving staff. They are professional, honest, and always Punctual. The quality of work is second to none in my opinion. They will not damage your furniture or walls and best of all there will be no surprises when it comes to cost. VR moving will come to your home, at your convenience and look at what you would like to have move and provide you with with a fair price. So if you're thinking about a mover give VR Moving a call and ask for Rita. Tell her Cadillac sent you. I promise you won't be disappointed.
arthur navarra
2023-08-27
If you're looking for a mover with good quality of service, professionalism, excellent communication skills and reasonable price YES it's VR Moving Inc. My situation due to time constraints need to pick up a fridge. I was dealing with Rita she was very sympathetic and transparent upon hearing my side, though they are busy she tried to squeeze me into their busy schedule (Sat). Rita/Victor and the whole crew hats off to you guys! This family owed company is highly recommended!!!
To say VR Moving was the best experience we've ever had with a moving service is an understatement. I'm not sure I can think of a single more stressful event than moving. From the moment I met with Rita to get a quote I felt I was in good hands. Her professionalism and attention to detail were second to none. I received reminders and information throughout the time leading up to my move, right up until the moment the came to my home on the day of the move. I never for one moment felt things weren't in control. The day of the move itself was an experience that I'll remember for a very long time. She arrived with her team, and from the moment she stepped foot in our home until the moment she left, the move ran like a well oiled clock. The service she provided was above, and beyond anything I could have anticipated, and I'm so grateful for and her team of experts who made our day as stress-free as possible. I couldn't miss the opportunity to tell people that there is indeed a moving service around that actually has your best interest at heart. She quoted me a fair price for the move and that price did mot change. I can't thank her and her team enough for making my moving day one that did not involve chaos and anxiety. Thank you so much VR Movers for your commitment to excellence not to mention kindness and understanding during the entire move.
We used VR Moving during our move from Mississauga to Guelph. All the staff were extremely efficient and professional. They completed the packing and unpacking process in a very timely and organized manner. It was impressive to see all the staff working as a cohesive unit. On top of it all the staff went out of their way to assist our family with all our moving needs. They completed several walk through to make sure all was packed and left us with nothing to worry about it. All our items were delivered intact and with care. Prior to the move Rita came to our home for a walk through in order to provide us with a fair and accurate quote. Not many companies do this. The quote was sent to us in a timely manner. This also allowed for no surprises on the moving day. We would highly recommend this family owned company to anyone looking for a moving company.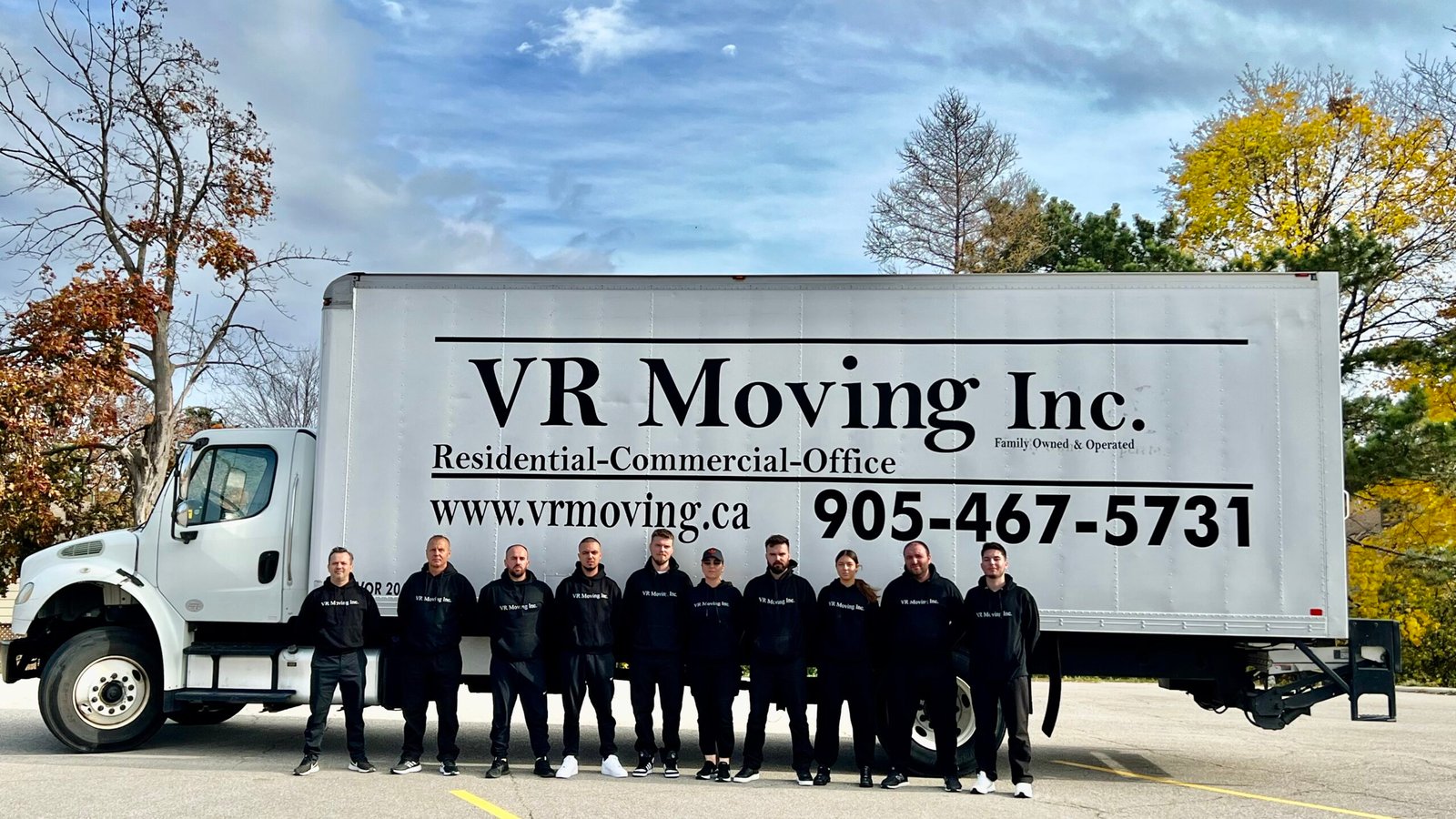 Do you have a move ahead of you? Packing up your things before moving feels like a huge job, even...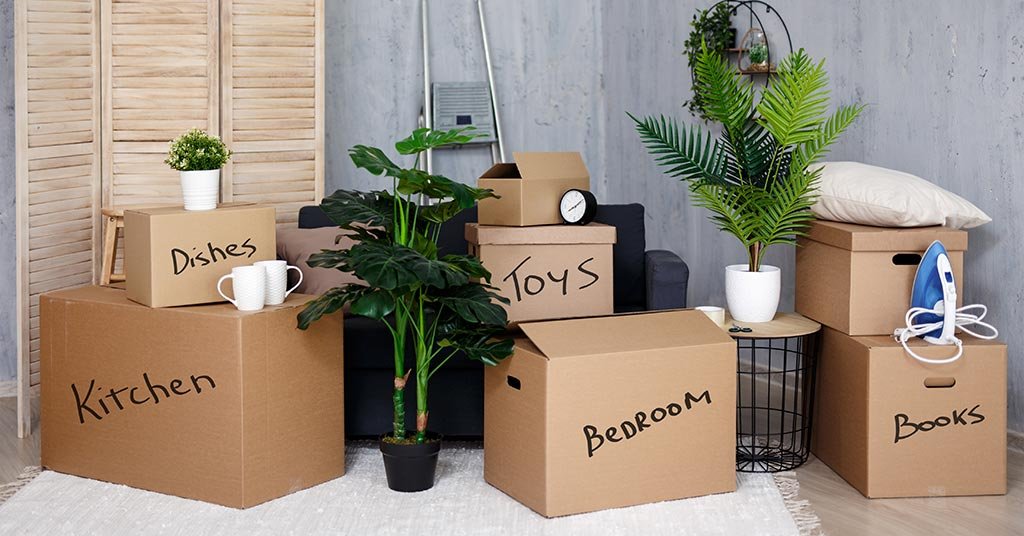 As many people are excited about moving to a different place, it creates havoc in their heads to go through...